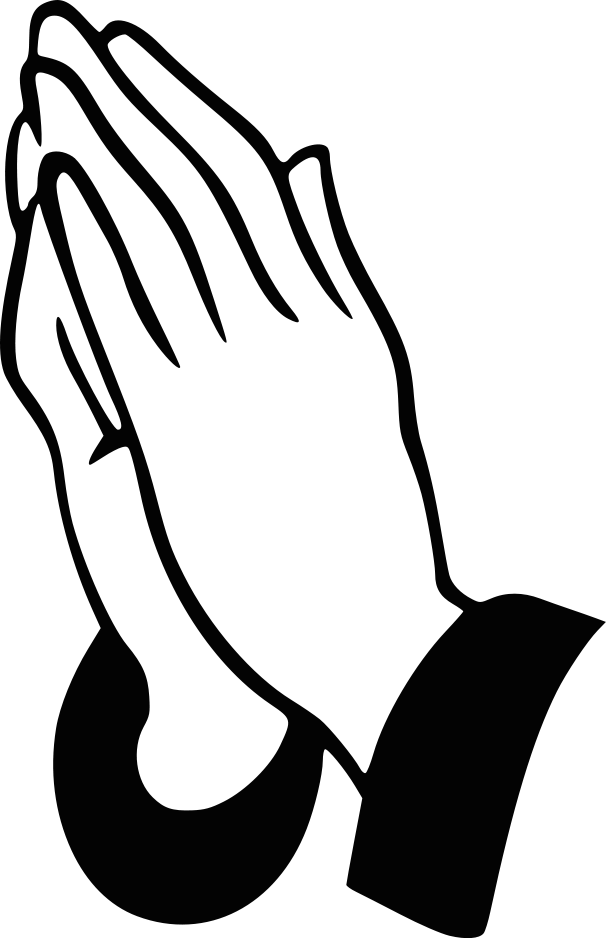 Please click here for the Prayer Diary for November.
Home Bible Study Group
Old Testament characters
If you would like to join this relaxed friendly group you are very welcome- for more information please contact. Mick Thomas 442435
We have chosen a book from Scripture Union to guide us and have found it to be interesting and challenging.
Monday, November 6 10:30 AM – 11.45 6 Paddock Close C-St-M Monday, November 20 10:30 AM – 11.45 6 Paddock Close C-St-M
M Thomas
Gleaners Group Gathering
As a result of our trip to Lee Abbey, a group of us have been meeting every few weeks on a Sunday evening to pray, look at Biblical texts and themes and worship God. We do this in a relaxed, friendly and flexible way and often use modern music and worship songs to help our reflection. We aim to be 'real' in our discussions and relate our faith to our lives and the world around us. Over the months we have used images of journey, prayer beads evening, prayer walks, and informal communion led by Michael Hayes. Meeting in places across the benefice.
We have called ourselves the Gleaners, as at the first meeting we looked at the book of Ruth and were struck by that image of Ruth 'gleaning' in Boaz's field. Picking up the grain to feed herself and her family. The name Gleaners stuck.
The next meeting of the group will be at 7.30pm on Sunday 5th November and we will be looking at making The Gospel, our own gospel. There is a reflection for us to do, but if you have any music or something to bring please do. We will meet in Creech Meeting Room this time.
If you would like to come along do let me know, so I have an idea of numbers.
Julia Curtis, Curate
Morning Prayer in the Benefice
Morning Prayer is held at 8.30 am at Creech Parish Church on Mondays and Wednesdays, at Thornfalcon on Tuesdays and at Ruishton on Thursdays. This is a short, said service where we pray for the needs of our churches, communities and the world. Anyone is welcome to join us at any of these services.
A CELEBRATION OF LEARNING
I firmly believe that education doesn't stop once we leave school. One of our Readers, Paul Harper, assures me that you are 'never too old to learn' and we are living proof of that in our benefice. Below are the reflections of two people from our churches that have recently completed the Exploring Christianity Course.
'Exploring Christianity is a Bath & Wells Diocese course for anyone who wishes to explore their faith. I had previously undertaken a Christian Basics course and a study course for my confirmation and felt that I wanted to continue to explore and develop my understanding of the history and context of my faith and the application and relevance of my faith today.
The course is six modules with each module taking ten weeks. At the end of the ten weeks there is the opportunity to complete an assignment. The modules were, Prayer and Spirituality, Exploring the Bible-The New Testament, Questions of faith, Reshaping Church, Exploring the Bible-Old Testament and Challenging Choices (Ethics).
What a journey!! It has been such a blessing to me to undertake this course…I have grown in faith and understanding through the material we have studied. I have wrestled with some issues that were new to me and were challenging to my faith.
Ultimately though it was the fellowship of those I studied alongside and the wonderful and knowledgeable tutors we had in Julia and Mike who expertly and gently guided us through many of the challenging subjects is what made this course so fulfilling. We were all different ages, professions, had different life experiences and were on different stages in our own personal journeys of faith. I remember worrying that first dark wet November evening when we met how we would ever gel as a group to explore some of the very emotive and personal topics that we would be covering. Yet quite simply I absolutely believe God had a plan. Every single person on the course had something unique and special to offer and the support and respect was immense, even when we differed on opinion or understanding of a topic. As the course came to an end I found myself saddened at the thought of not meeting with these wonderful people who I have come to know. Fortunately we have decided to keep meeting and have formed a book group.
So was it worth it? Would I do it again? Absolutely yes!! For the support, the fellowship, the knowledge and understanding, the growth, yes. It has been a wonderful two years; challenging, scary at times, but ultimately rewarding and life changing!'
Donna Nicholls
'Over the 2 years as we studied and explored together I found my understanding of my faith deepened and broadened. I became more aware of how my own cultural background shapes my faith and my understanding of the Bible. We saw how over the centuries since our Bible was written and in different parts of the world people of many cultural backgrounds have sought to interpret the writings of the Bible and that there is room for a diversity of expression. We recognised that our ethical interpretation is inevitably shaped but the world in which we live. I think it enlarged my recognition of God who is beyond all things and incomprehensibly bigger than we understand.'
Jane Hempson-Brown
As you may be aware, we have also had five people complete the course to become lay pastoral assistants. The Diocese of Bath and Wells recognises all this wonderful learning by an annual Celebration Of Learning Service, which this year is at 3pm on 17th September in Wells Cathedral. So some of us will be taking the trip to Wells to support and celebrate with those who have completed courses. If you cannot come to the service do think of them and pray for all who have been learning, that they might now be able to put this into practice in their daily lives.
Julia Curtis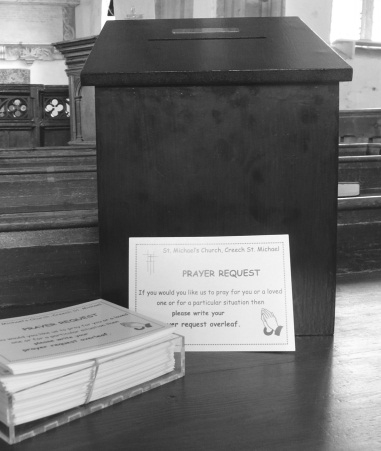 Prayer cards are available in St. Michael's Church.
If you would like a prayer said for someone or for a particular situation then please write the details on a card and place it in the locked box.
The prayers will be included in the next service of Holy Communion.