Please come & join us at a flower arranging workshop
led by Tara Huffman
in Ruishton Church
Meeting Room
Wednesday, January 31st
10.00 am to 12.30
Cost : £5.00
Please register your interest asap with
Sue Sherry (as places are limited!)
E-mail : susansherry150@gmail.com
Tel : 01823 442915
The next Men's Big Breakfast
This will be on Saturday 10th February, and with a change of venue this time. The White Lodge, Bridgwater Road is the place, so for us it means going to the Creech Castle lights and either turning left or going straight on (depending on where you're coming from), then seeing the white building on your right.
As usual, we shall gather for 8.30 am and have a good breakfast of our choice – continental or full cooked both available, and then finish with a short talk; details of the speaker will be in February's magazine. As usual we shall aim to finish by 9.45 to give time for all those Saturday chores.
There is no need to book in beforehand – just come along to the White Lodge and some of us will be there from around 8.15 am – see you there! For further details or any questions contact Richard Partridge on 443320 or Michael Hayes on 444766 and at mhhayes@outlook.com
We intend from now on to hold breakfasts on the second Saturday of alternate months which makes it easier for people to plan ahead; so why not put the dates into the diary today?
Michael Hayes
St George's Church Coffee Stop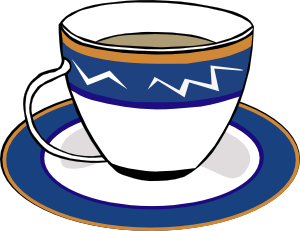 Coffee Stop meets every Tuesday morning, 9.45 to 11.15 (approx!), in the Ruishton Church meeting room. Some come as early as 9.45 others drift in around 10.15, but we all enjoy a good chat covering a wide range of topics. Anyone is welcome, some are regular church goers, others come to church just occasionally, some not at all or else go to other churches, but we would love to see anyone who feels like meeting up for coffee and a chat.
In the school holidays we get some children coming and activities are provided for them.
So come and join us.
We are very grateful to Di Thorne who runs the coffee shop and makes delicious cakes which we all enjoy.
The members of Creech Parish Church
invite you to join us for our monthly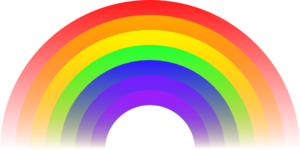 Rainbow Cafe
27th January
Coffee & stalls 10 a.m. - noon
Books, cakes, nearly new + a raffle and jigsaw library
Lunch noon - 1 p.m.