DATES FOR YOUR DIARY
Data Privacy: the church and you
As I am sure you aware, the new General Data Privacy Regulations (GDPR) came into effect on 25th May. Like all organisations our churches, plus Rebecca, are 'Data Controllers' and are required to identify the personal data that they hold, such as names, addresses, phone numbers & email addresses, and process it in a way that is fair and transparent.
There are many reasons why data might need to be collected and processed. Some of it a legal requirement, some is necessary for us to for us to carry out the mission of the church within our parishes, whilst sometimes we will need your consent.
Examples of occasions when we will need your consent are:
· for us to keep you informed of news, services, events and activities
· when we would like to use your details or photographs in our publicity materials;
· when volunteers or members of church groups share their contact details with one another.
You have the following rights in regard to your personal data:
· to know what data is held;
· to correct & update it;
· to have it erased where is it no longer necessary for us to hold it;
· to request that we stop processing it;
· to request that it be transferred to another Data Controller
· to withdraw your consent for it to be held where consent was originally given;
· to lodge a complaint with the Information Commissioner's Office.
Please click here to view the full Data Privacy Notice.
Running for The Children's Society

The house box collection for 2017 from Creech St Michael has been banked. Thank you to all collectors as a grand sum of £367 was sent to the Children's Society to help them deliver projects and vital support for children and teenagers in the U.K. Please keep topping up your boxes and if anyone would like a house box please ask me.

North Dorset Villages marathon 6 May

Some months ago I decided I'd train to run a marathon. To this day I'm not sure why! Whilst running through snow and floods, on hills
and the track, along the canal and around lanes I've been gripped by the beauty of our local area and the support of friends. I have decided to use this marathon as a fundraiser for The Children's Society. If anyone wishes to sponsor me I have a sponsor form, or you can donate online at www.justgiving.com/Sally-Tuer

Thank you on behalf of The Children's Society for all donations house box or / and sponsorship.
Sally Tuer
CREECH ST MICHAEL'S 700TH ANNIVERSARY IS IN SEPTEMBER THIS YEAR!
We are planning a week of events, during the last week of the month, culminating in a special service on Sunday 30 September at 3.00 pm which will be a celebration of the life of our church over 700 years! We have invited the Bishop of Bath and Wells, the Rt Revd Peter Hancock to this service. Please make a note of the date. We hope lots of people will come. More details to follow.
Rebecca Harris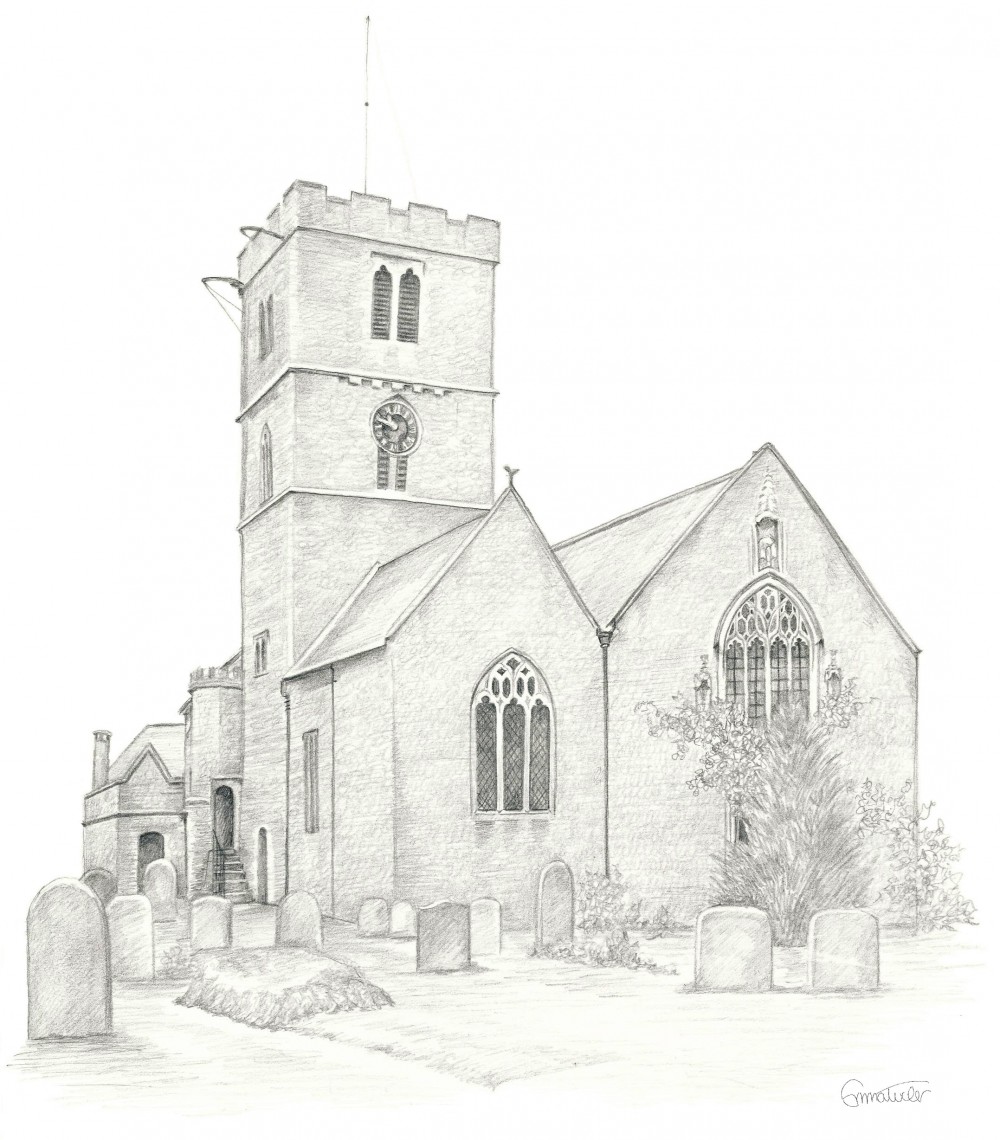 The members of Creech Parish Church are looking for people who would be interested in being part of a team to help look after our beautiful ancient church building. The team will oversee regular maintenance and the programme of work which will stem from the 5-yearly report, due soon, on the fabric of the building.
You do not necessarily have to be a church member and no building skills are required (there is a group of contractors whom we employ to do any work), just an enthusiasm for seeing that our (almost) 700 year old church is in good repair for future generations to enjoy. If you are interested in joining us then please contact the Benefice Office.
RUISHTON CHURCHYARD AND CEMETERY PLAN
We have now received the final version of the Ruishton Churchyard and Cemetery plan. Mr Eric Chown presented it to me at the end of May and a copy is now in our church for anyone to view when the church is open. To view the plan online please click here. We are very grateful to Eric for producing this for us. It will be a great help to anyone wanting to research their family history, or find a relative's grave. In case anyone is not aware, the cemetery is found through the gates of the Old Vicarage and behind the church meeting room. This is now in the hands of Taunton Deane Borough Council as it is now closed to new burials.
Eric has made a meticulous and detailed plan for us which will make it much easier for us to maintain and for future generations to research their family history. We have given a small gift to Eric to thank him for all his hard work.
Rebecca Harris
Bible Recycling
A homel
ess person recently asked me whether I could give him copy of the Bible. He had lost his copy and wanted to read more. I was not sure where to find one in the church to give him at that moment and was frustrated at not being able to help
This led me to think about people coming off the street into our churches. People who might feel prompted to read more and don't have God's Word to take with them. They may not have enough money to buy their own Bible or they might just be desperate at that moment. It seems to me a bit bizarre that as an open church we might not be able to spread God's word.
If our local churches were to offer free Bibles I think this might meet people's need and so I feel nudged to collect and distribute them. Now I always carry a spare one, but would love to be able to offer more.
So I wonder whether you have an unmarked spare copy of the Bible you could donate to give away. If so, please bring the Bible to one of our services or leave in one of the churches with a note indicating that it is a donation.
Creech St Michael in two World Wars
It has recently been announced that the War Memorial in Creech St Michael has been granted a Grade II listing by Historic England so perhaps it is fitting to ask about all the names of the men of the parish who lost their lives during the two major conflicts of the last century.
I am doing research into all the names on the memorial in the churchyard. Sadly so little detail has survived about them, who they were and their family lives before the war.
Do you have any of these local names in your family?
ADAMS ALLEN BURT DART DAY DUKE
DUNNING FOXWELL HARVEY HILL HOOPER HOPKINS
HURFORD LEDDINGTON MITCHELL POOLE THATCHER VERRIER
VILE WALSH WEST
I am trying to trace all the family connections in the parish and to compile a commemorative book to be available in the church. I already have some details for all of the named men from the parish.
My aim is to give a very short biography of each serviceman, family connections to the parish and add details of their military service including the circumstances of their death. To include the military unit, rank, medals and any honours etc.
Most of the service records for the men of the Great War (1914 – 1918) were lost, being burnt during the Blitz on London during the 1939 – 1945 war, so military details are very sparse. But by using local sources, census information, newspapers and other lists available from the Somerset Heritage Centre, a picture of these men's lives has emerged.
Anything that those with family connections can add either as a direct descendant, relative, friends or marriage lines will help to bring the memories back to the parish for us all to share.
Some of the families may have lost their ties to the village so if anyone reading this can add or give details of known family members who served and lost their life in the two world wars it would help to complete our knowledge of these brave men.
My list includes limited stories about the six men from the parish who are named during the Second World War (1939 – 1945). These men's military details are closed* for 100 years so less personal information is known. *Families can apply for early release of sealed information from the National Archives, the current cost is about £30.
The on-going research is continuous, seeking details that will add to our understanding of the lives the men and families. Every endeavour will be made to ensure that the individual histories are correct. This is the reason for this appeal in the Church magazine.
If you have any details you wish to share please contact Eric via the Benefice office
BOOK OF REMEMBRANCE
St Michaels Church now has a book of remembrance. If anyone would like a loved one's name added please fill in a form available in Church or contact Liz via the Benefice office.
Bell-ringing at Ruishton
If anyone is interested in bell-ringing, the new bell tower captain at Ruishton would be pleased to hear from you! Please contact Mervyn via the Benefice office.