Next Men's Big Breakfast
Subject to confirmation, the next breakfast will be on Saturday 10th October at the Toby Carvery in Ruishton at the usual timings. We gather for 8.30 am and then after a good breakfast the speaker will be Mike Evans on 'The history of the tank'; Mike has extensive military experience stationed on the north European plain so he is well qualified to speak. Normal finishing time of around 9.45 am.
Usually meetings are on the second Saturday of alternate months.
No need to book beforehand – just come along to the Toby and some of us will be there from around 8.15 am – see you there! For further details or any questions contact Richard Partridge on 443320 or
Michael Hayes on 444766 and at mhhayes@outlook.com.
Michael Hayes
RUISHTON COFFEE STOP
CANCELLED UNTIL FURTHER NOTICE
Tuesday mornings
from 9.45 – 11.30 am
at the Ruishton Church meeting room.
Come and join us for coffee/tea and home-made cake prepared by Di each week. We have chat, and laughter, share news, make new friends and renew old acquaintances. This is for the whole community.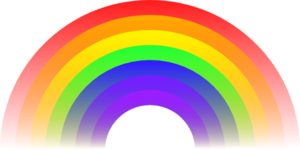 Coffee Morning
and Rainbow Café
CANCELLED UNTIL FURTHER NOTICE
Creech St. Michael Village Hall
Cakes, books, nearly new,
jigsaw library & raffles etc.
Coffee 10.30am – noon
Light lunches noon – 1 p.m.