RUISHTON COFFEE STOP
Tuesday mornings from 9.45 – 11.30 am
at the Ruishton Church meeting room.
Please note that there will be no Coffee Stop
on 24th & 31st December
Come and join us for coffee/tea and home-made cake. We have chat, and laughter, share news, make new friends and renew old acquaintances. This is for the whole community.
In the holidays we have some crafts activities for children, so please bring along younger people in the school holidays.
All welcome.
St. Michael's Church & Village Hall

Christmas Fair
Saturday 30th November
Creech Village Hall
10 a.m. – 2 p.m.
Lots of seasonal stalls & festive fare!
'Soup & a pud' served from noon.
This Month's Men's Big Breakfast
This will be on Saturday 14th December at the Toby Carvery in Ruishton. We shall gather for 8.30 am and have a good breakfast of our choice; then follows the speaker who this month is Mike Newberry. Mike is a chaplain to the homeless in Taunton and works under the auspices of the Taunton Team Chaplaincy. As such he knows and seeks to help the people we all see on the streets and in the parks of the town. We shall as usual finish around 9.45 am.
No need to book in beforehand – just come along to the Toby and some of us will be there from around 8.15 am – see you there! For further details or any questions contact Richard Partridge on 443320 or Michael Hayes on 444766 and at mhhayes@outlook.com
Michael Hayes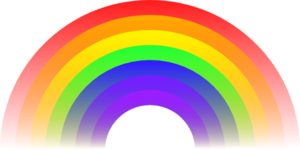 Rainbow Café
The next café will be on
Saturday December 28th 10 a.m. - noon
followed by a simple lunch
No stalls just an opportunity to get together
with friends after a busy Christmas.
————————————————————
From January the usual Rainbow Café will be back on
the last Saturday of each month, with
cakes, books, jigsaw puzzles, nearly new, raffle etc.
from 10 a.m. - noon followed by lunch from noon.