If you would like someone to have a chat with over the phone or
pray with you over the phone, or if you are in need of help
we will try our very best to help.
Please do not hesitate to call us, we are waiting and looking forward to your call.
Maggie Savage— 01823 442523
Gill Underhay- 01823 444599
Margaret Gibbins—01823 412064
Sonia Tucker—01823 443153
Donna Nicholls—07789810597 / 01823 444720
Bob & Kay Pamplin—01823 444265
Contacting the office

The Benefice Administrator is available in the Benefice office, above the Creech Parish meeting room next to the Rectory, For contact details please click here.
If anyone has any ideas or requests for anything we can do to help people, or you have heard of people requiring a personal phone call for prayer, our Pastoral team are available. Others may need a chat, shopping being collected (click and collect is available at supermarkets), or prescriptions collected, please let us know and we can try to arrange this. No one should feel alone at this time, there are lots of people out there offering help.
Our Community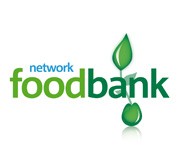 We are continuing to support the local foodbank, whose work has become even more important than ever over the past year. We are receiving donations of tins, jars and packets of food outside 1 Old School Cottages (next to Creech St. Michael Village Hall). If you would like to find out what the Foodbank needs most urgently please go to their website.